welcome with a smile
Turn your dental problems into healthy happy smiles every time. Visit Dr Sharmila Mascarenhas Dental Clinic, located just 300 meters from the Candolim Panchayat house, in the Bending Bamboos Complex, opposite the Mango Grove.
We maintain an outstanding full service operation in all levels of dentistry to ensure you the best possible care. We welcome people of all ages who are looking for excellence in full-service general and cosmetic dental practice. We are dedicated to helping our patients achieve and maintain dental health while providing state-of-the-art comprehensive dental care.
I don't believe money can ever pay you for your kindness and professionalism
Marina Drummond, UK
When you arrive, you will have a personal interview with Dr. Sharmila where she will listen and learn about your personal needs and understand the level of dental health care you would like to have. Dr. Sharmila likes to get to know all her patients personally as she feels it allows her to provide better care for them.


dental care
1. Brush your teeth morning and night.
2. Finger massage your gums and floss your teeth daily .
3. Rinse your mouth after every meal.
Learn more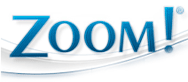 Take a first step in feeling good and looking great with brighter, whiter teeth in less than an hour. Zoom! is safe, effective and very fast.
Learn more